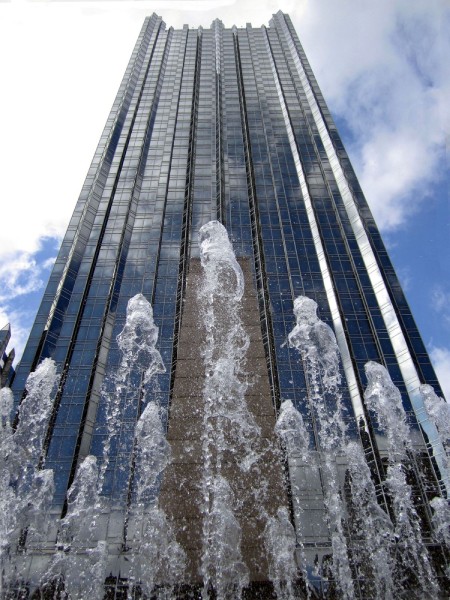 PPG Place
Pittsburgh, Pennsylvania
Named for its anchor tenant, PPG Industries, PPG Place centers on One PPG Place, a 40-story skyscraper that is an iconic part of the Pittsburgh skyline. Adjacent to Market Square, the glass-clad six-building complex is the home of several exiting downtown Pittsburgh attractions: The Wintergarden, water feature, and MassMutual Pittsburgh Ice Rink. MOC, Inc. has been conducting all mechanical operations and maintenance activity at PPG Place since 2011.
The Grant Building
Pittsburgh, Pennsylvania
This 465,000 square feet building was the original home to KDKA in 1929. The red beacon at the top spells out Pittsburgh in Morse code. MOC, Inc. is working with McKnight Properties Inc. to retrofit the building's perimeter heating and cooling systems in addition to providing day-to-day operations and maintenance.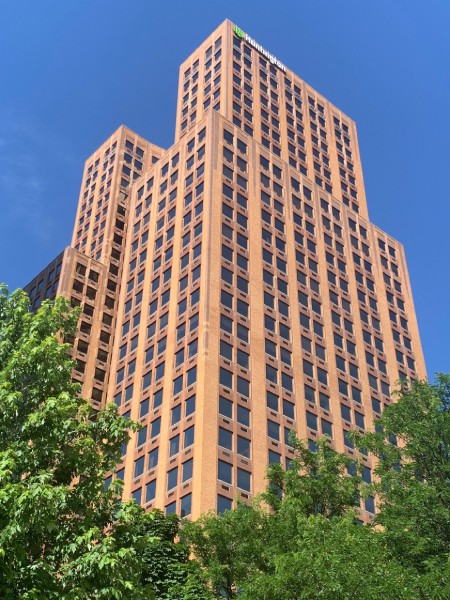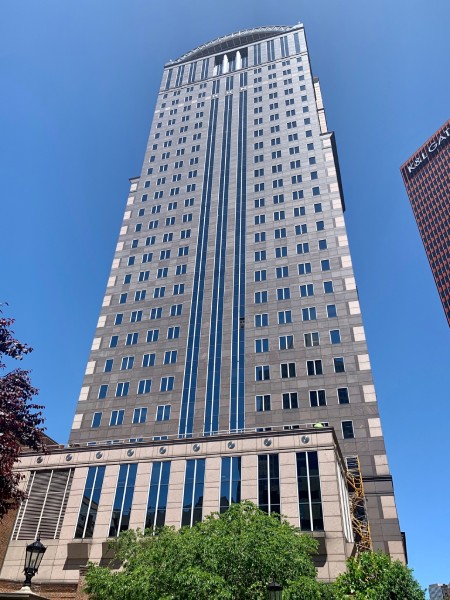 EQT Plaza
Pittsburgh, Pennsylvania
EQT Plaza is a distinctive Art Deco style 32-story, tower in downtown Pittsburgh's Cultural District, neighboring the Benedum Center, Heinz Hall and the O'Reilly Theater. Completed in 1987, this Class A, ENERGY STAR® Certified property rises 430 feet above the tranquil, gas-lit plaza that surrounds it. MOC, Inc. has provided mechanical operations and maintenance services at EQT Plaza since 2012.
One Chatham Center
Pittsburgh, Pennsylvania
One Chatham Center is the center of the Chatham Center Complex, a 5.5 acre commercial and residential building campus in downtown Pittsburgh, neighboring PPG Paints Arena and Duquesne University. The first nine stories of One Chatham Center hold 230,000 square feet of office space, while the top 11 floors house the Marriot City Center Hotel.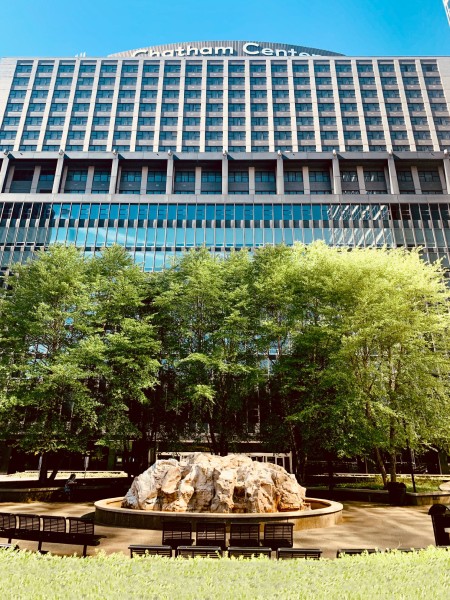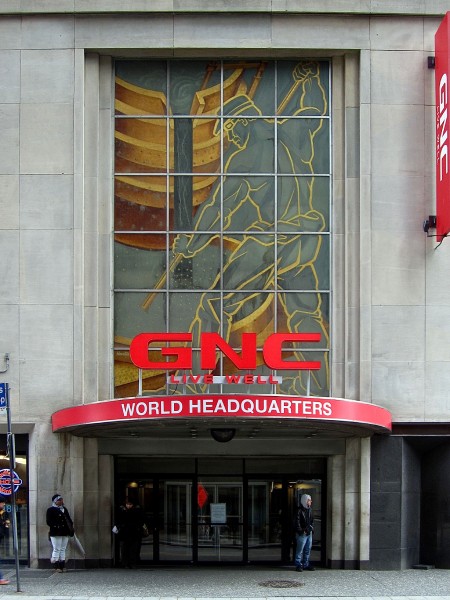 GNC World Headquarters
Pittsburgh, Pennsylvania
Constructed in 1903, this 13-story high-rise is home to the corporate headquarters of General Nutrition Centers (GNC.) Over the main entrance stands The Puddler, a 27 foot high mural carved of colored glass, depicting a steelworker stirring molten metal. The mural lights up at night, and its sparks flicker. MOC, Inc. took over operations and maintenance of 300 Sixth Avenue in 2012.
Cranberry Woods Office Park
Cranberry Township, PA
This Class A office complex consists of four buildings totaling over 450,000 square feet. These modern office buildings sit in a serene, suburban, wooded park in Cranberry Township. Major tenants include FedEx, Danieli Corporation, and NetApp, Inc. MOC, Inc. has operated the mechanical systems at the facilities since 2009. Since our engagement at Cranberry Woods, MOC, Inc. has implemented a comprehensive CMMS program for the complex.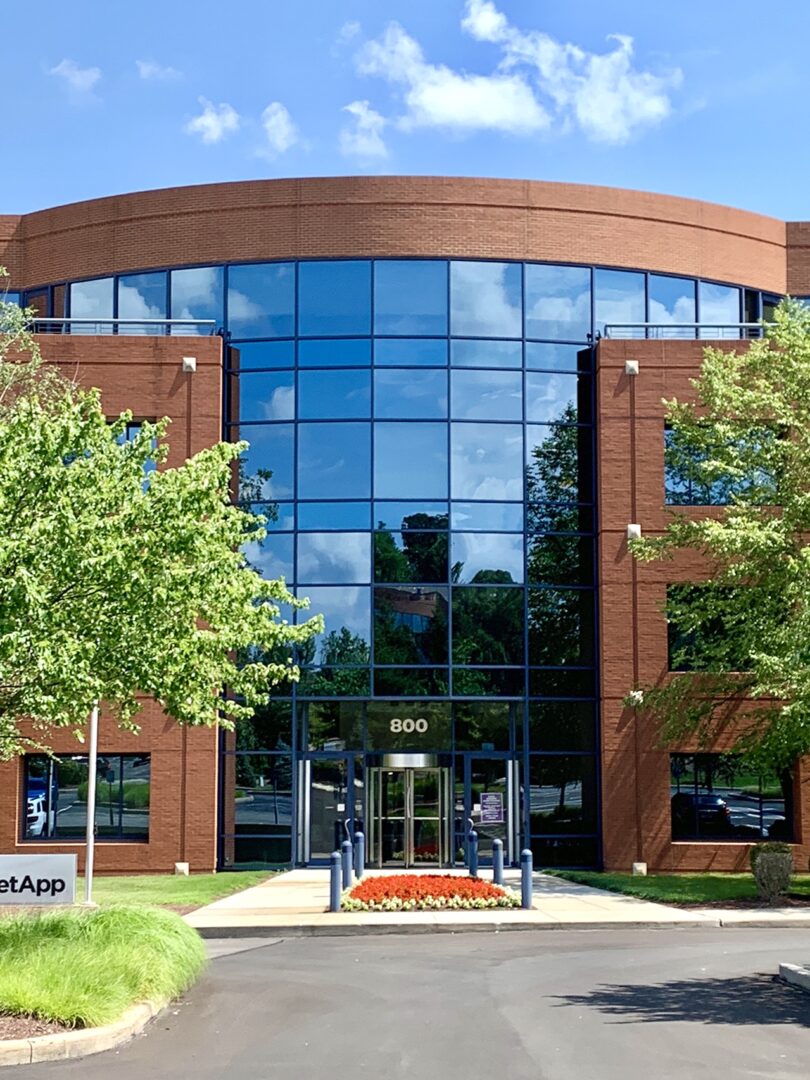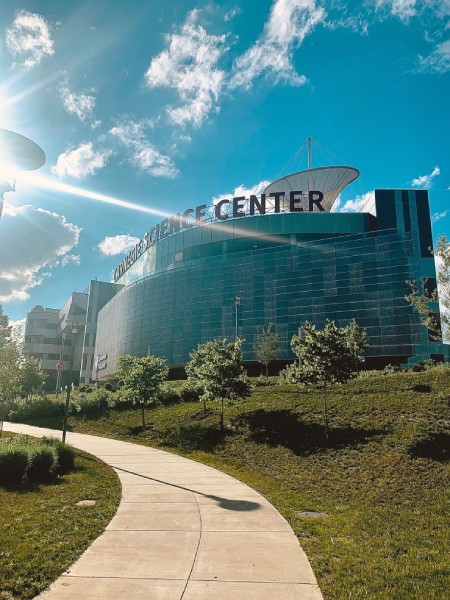 Carnegie Science Center
Pittsburgh, PA
This site is one of the four Carnegie Museums of Pittsburgh. Special features of the Carnegie Science Center include a WWII submarine, a four story Rangos OMNIMAX theater, a world-class planetarium, 2,000 square foot aquarium, and three live demonstration theaters. The environment is controlled for maintaining both occupant comfort and the tolerances required for the OMNIMAX Theater. MOC, Inc. is proud to be a part of this facility.
Andy Warhol Museum
Pittsburgh, PA
This facility occupies a seven story, 73,000 square foot building on the Pittsburgh North Shore. All controls, settings, and tolerances are maintained to design conditions consistent with museum standards for artwork. These standards are 48% relative humidity (+/-2%), and 70 F temperature (+/- 0.5). MOC, Inc. is very much at home managing these exacting tolerances.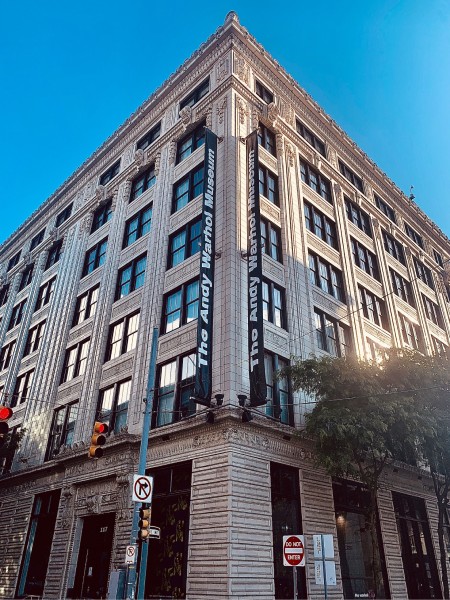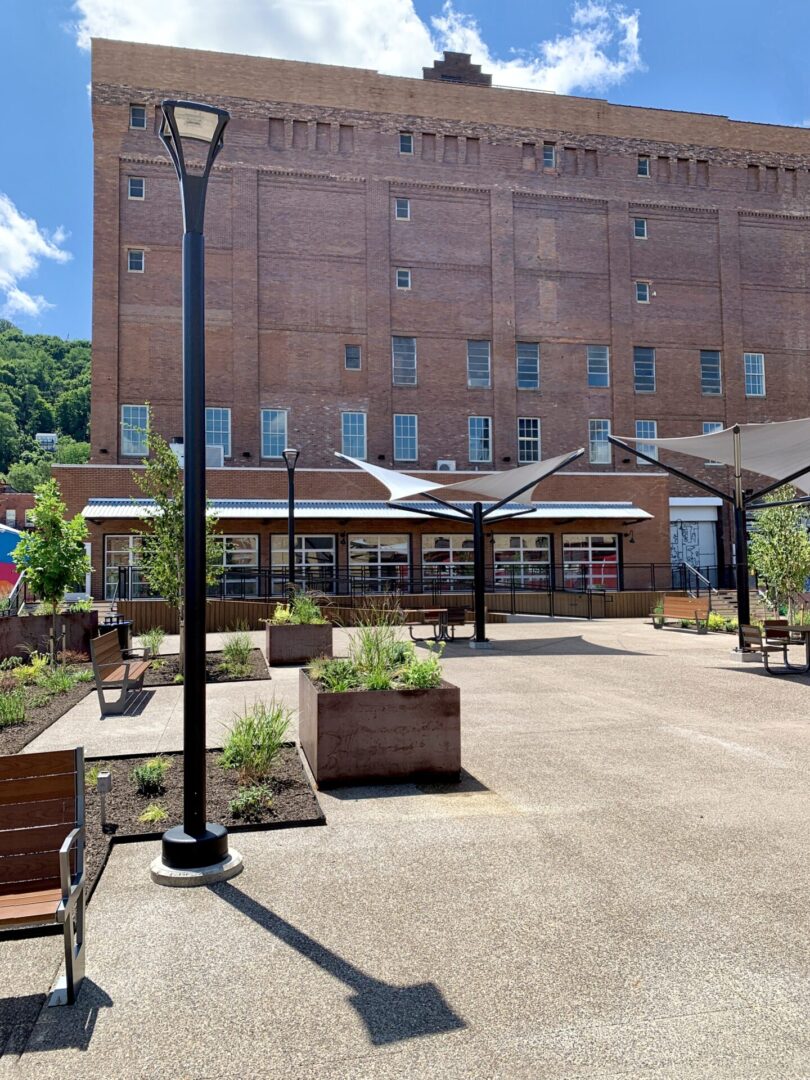 The Highline
Pittsburgh, PA
The Highline is an historic structure on Pittsburgh's South Side, just across the Monongahela river from Downtown. During World War II, when it was called The Terminal Building, the 6th floor of the building was used to store munitions for the United States Department of War. McKnight Realty Partners is currently in the process of transforming this massive historic property into a creative and chic office/retail complex. MOC, Inc. engineers have operated the Highline since 2016.
Citizens General Hospital
New Kensington, PA
Citizens General Hospital is located in New Kensington, PA with 239,000 square feet of space in the main building and approximately 43,000 square feet in several satellite buildings. MOC, Inc. has operated and maintained the physical plant at the facility since 2001. MOC, Inc. is currently involved in upgrading the building automation system to help improve energy efficiency.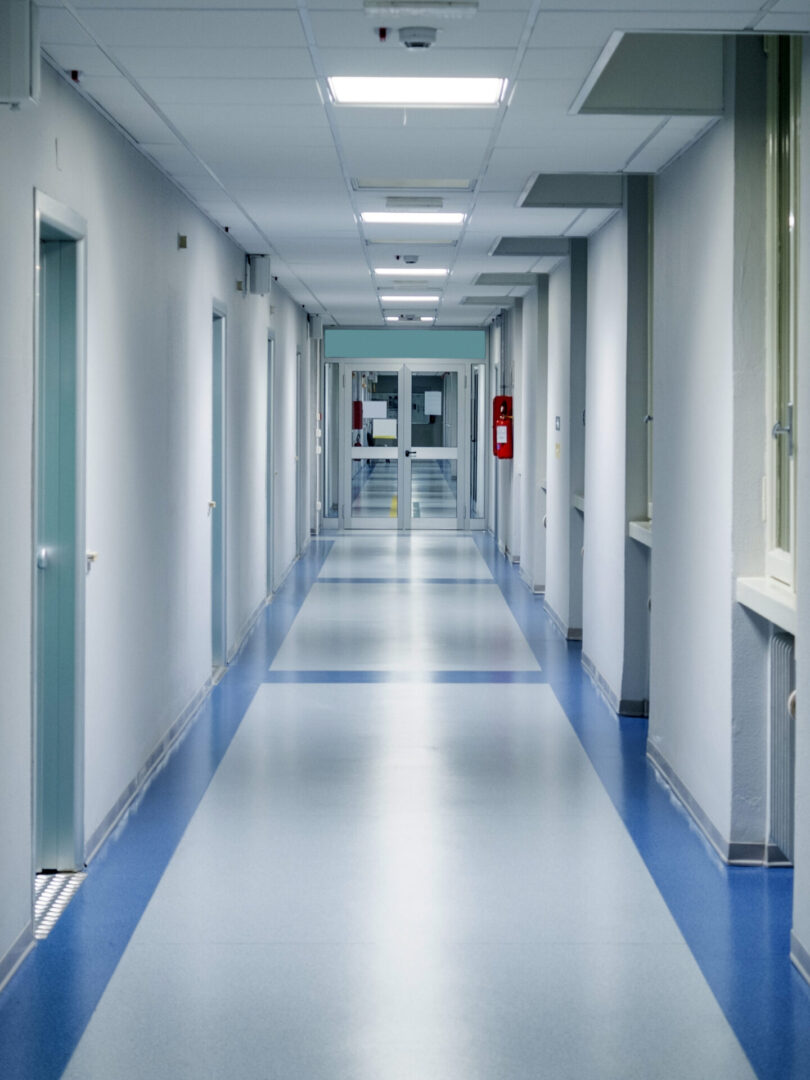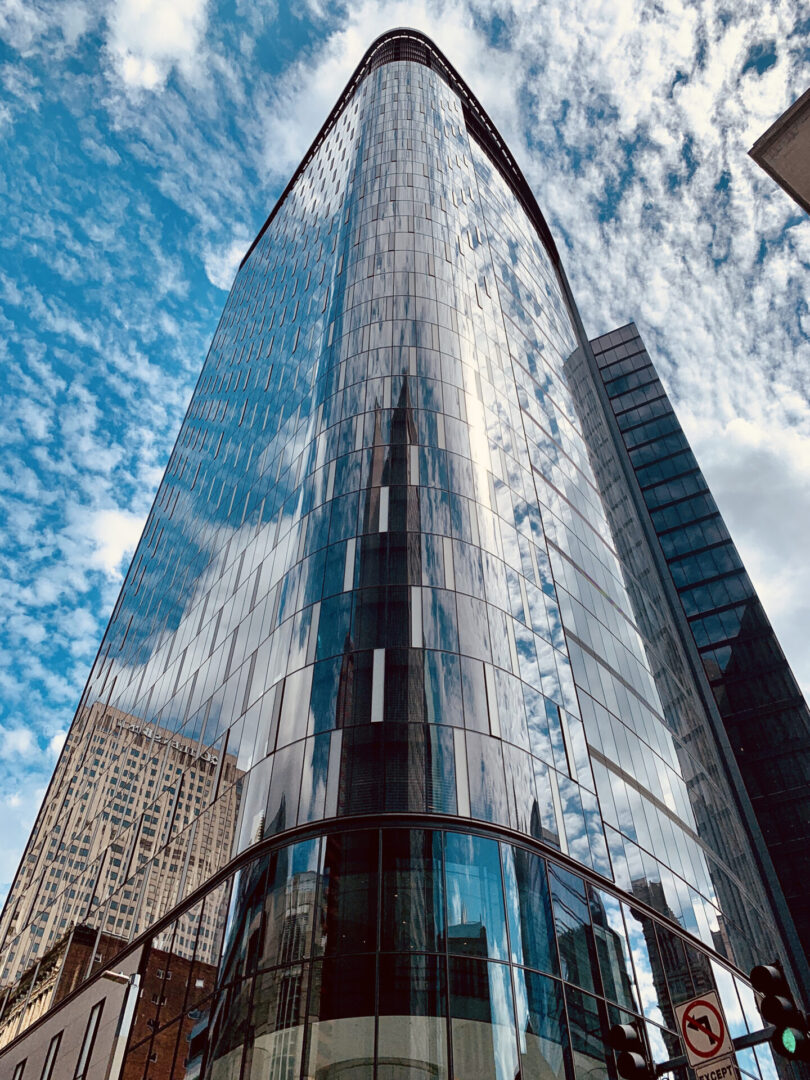 The Tower at PNC Plaza
Pittsburgh, PA
Completed in 2015, the Tower at PNC Plaza is the corporate headquarters of the PNC Financial Services Group. Often dubbed the "world's greenest office tower" the Tower at PNC Plaza is brimming with state-of-the-art technology and sustainable innovation. During the final phases of The Tower's construction, and in anticipation of its opening in the fall of 2015, MOC, Inc. was rigorous in building a highly skilled staff of operating engineers to operate the cutting-edge technologies that are in use at the Tower. From its fully automated double-skin façade to its solar chimney and rooftop solar collection panel, the Tower was opened for business without a hitch.
One PNC Plaza
Pittsburgh, PA
One PNC Plaza was constructed in 1972 on the site of the former First National Bank Building, a 26-story building that was only that was just 36 feet shorter. MOC, Inc. was contracted to provide mechanical engineering services to One PNC Plaza in 2013. MOC, Inc. implemented a comprehensive CMMS program, automating all preventive maintenance at the 30 -story facility, as well as 11 other facilities for PNC across the eastern United States.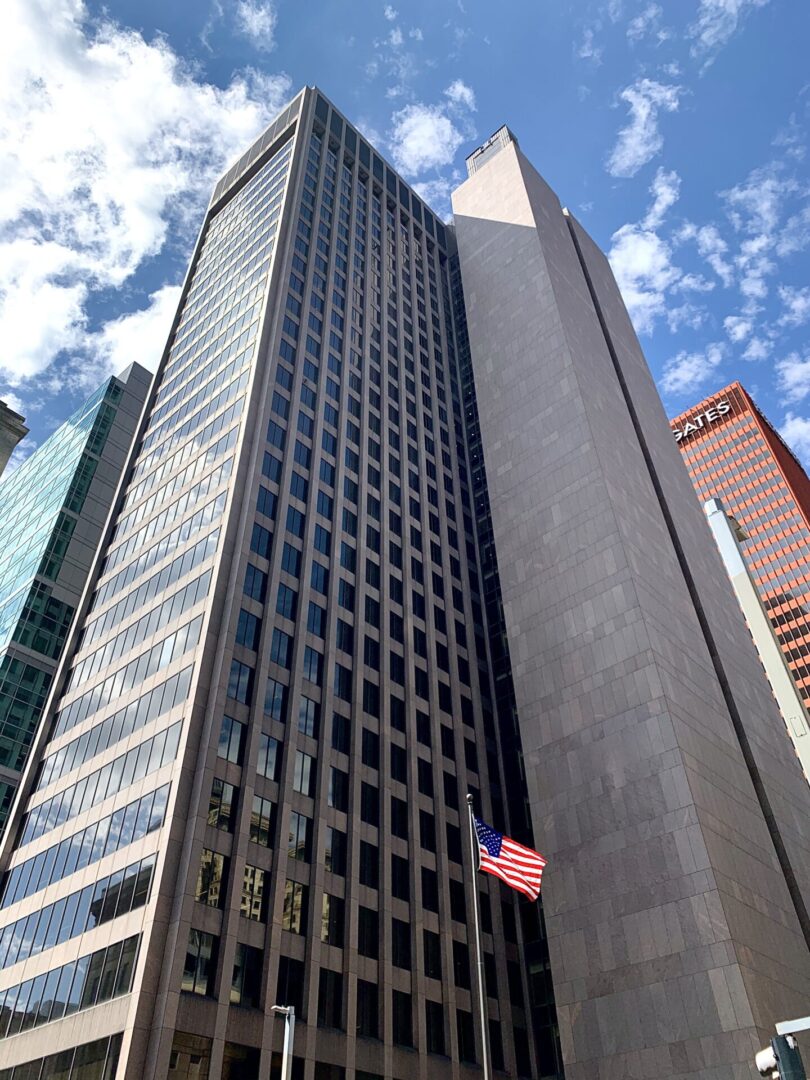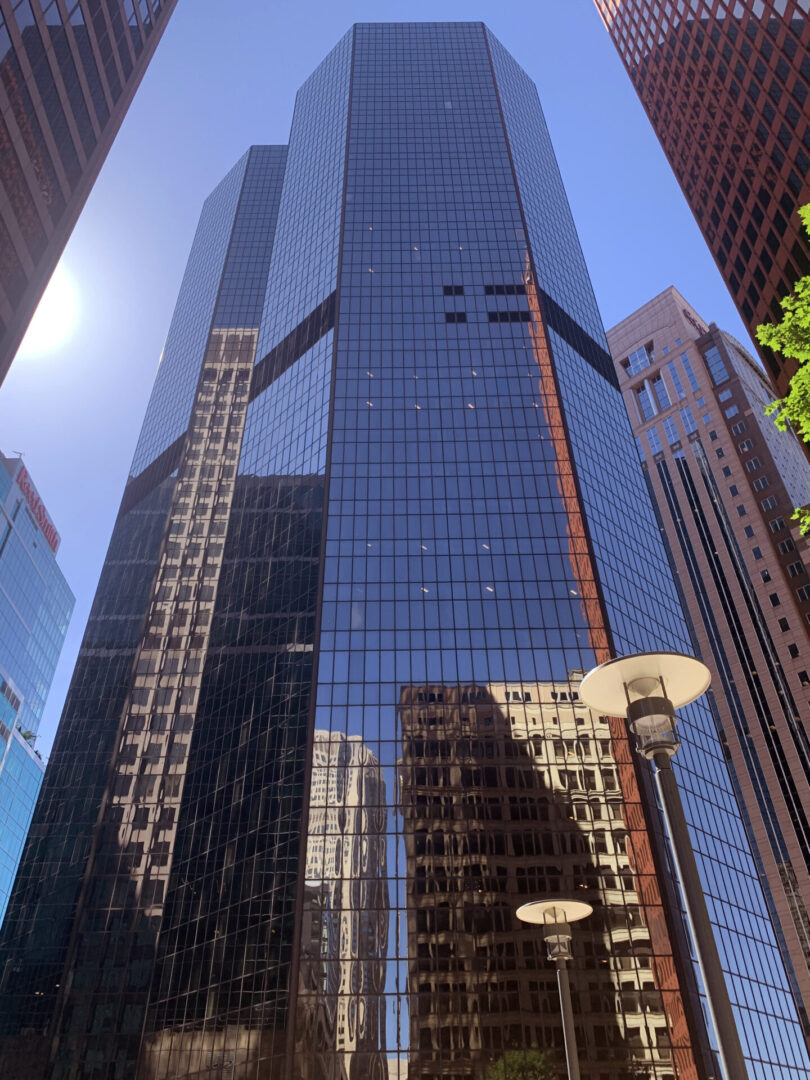 Two PNC Plaza
Pittsburgh, PA
Two PNC Plaza houses offices for PNC Financial Services and is considered the "technology hub" of the PNC Plaza campus. For three years, culminating in 2016, MOC, Inc. was instrumental in coordinating the activities of many MEP contractors as part of a project PNC dubbed "The Pittsburgh Plan" – a 144,000 square foot, nine-floor renovation.
Three PNC Plaza
Pittsburgh, PA
The 23-story Three PNC Plaza was completed in 2009. MOC, Inc. began providing mechanical engineering services to the property in 2013. In addition to over 300,000 square feet of office space, Three PNC Plaza hosts the 185-room Fairmont Hotel and the corporate headquarters of International law firm Reed Smith. Three PNC Plaza is a LEED certified green building.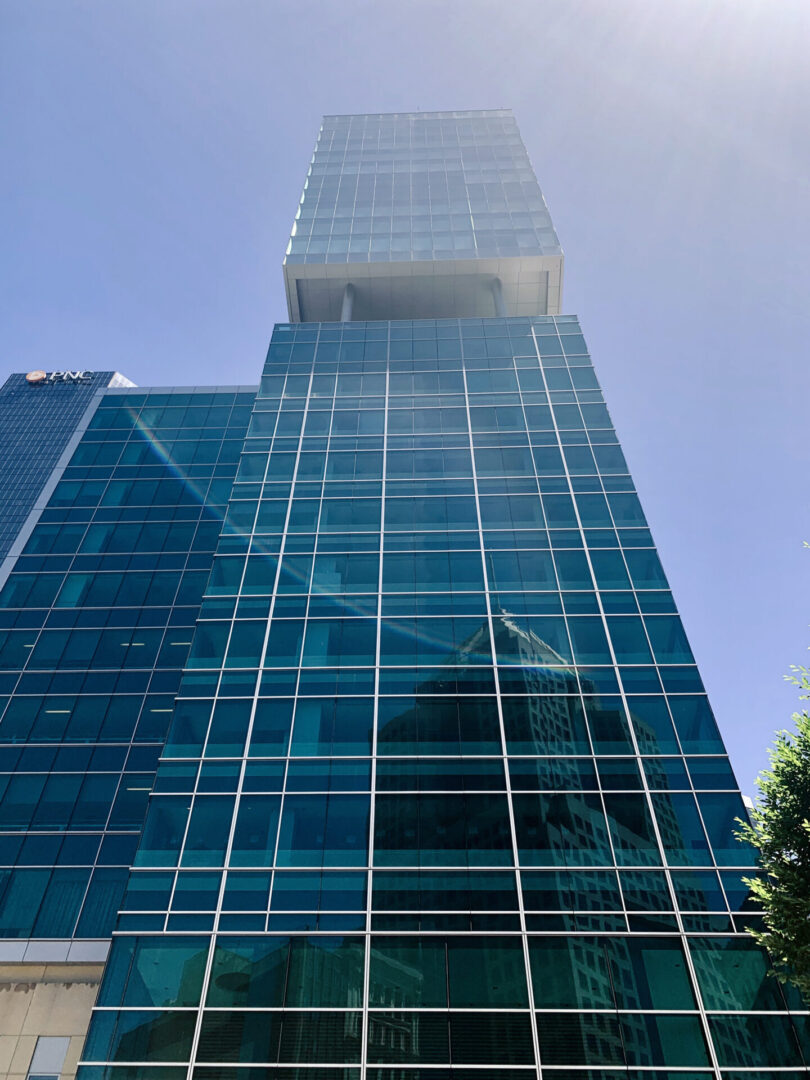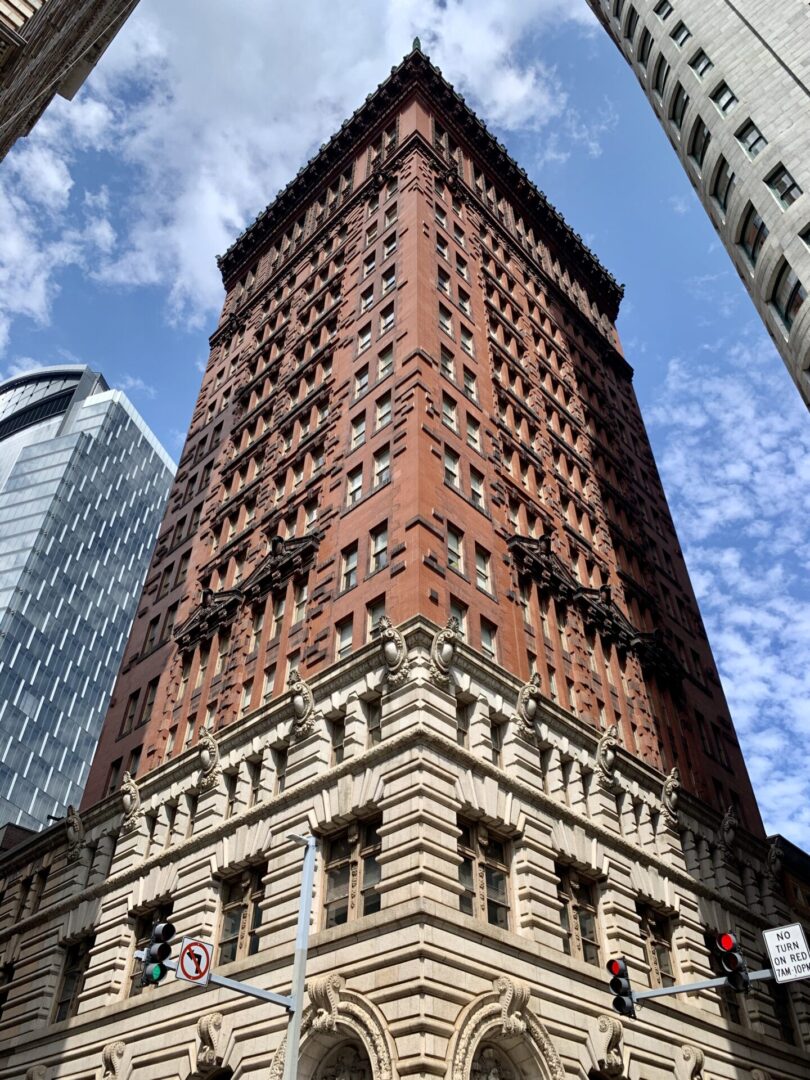 The Bank Tower
Pittsburgh, PA
The Bank Tower, located at the corner of Fourth Avenue and Wood Street in the heart of Downtown Pittsburgh's Market Square District, is a 16-story office tower constructed in 1902 as the People's Savings Bank. The lower 5 floors are clad in a distinctive pink granite adorned with sculptures, while the upper 11 floors are constructed of deep red brick with ornate terracotta detailing.
Highmark Sports Works
Pittsburgh, PA
This 40,000 square foot facility focuses on the importance of sports in today's social environment as well as the role of sports in the development of children. It is the world's largest science of sport exhibition, housing over 40 exhibits and more than 60 interactive experiences designed to challenge the mind and body.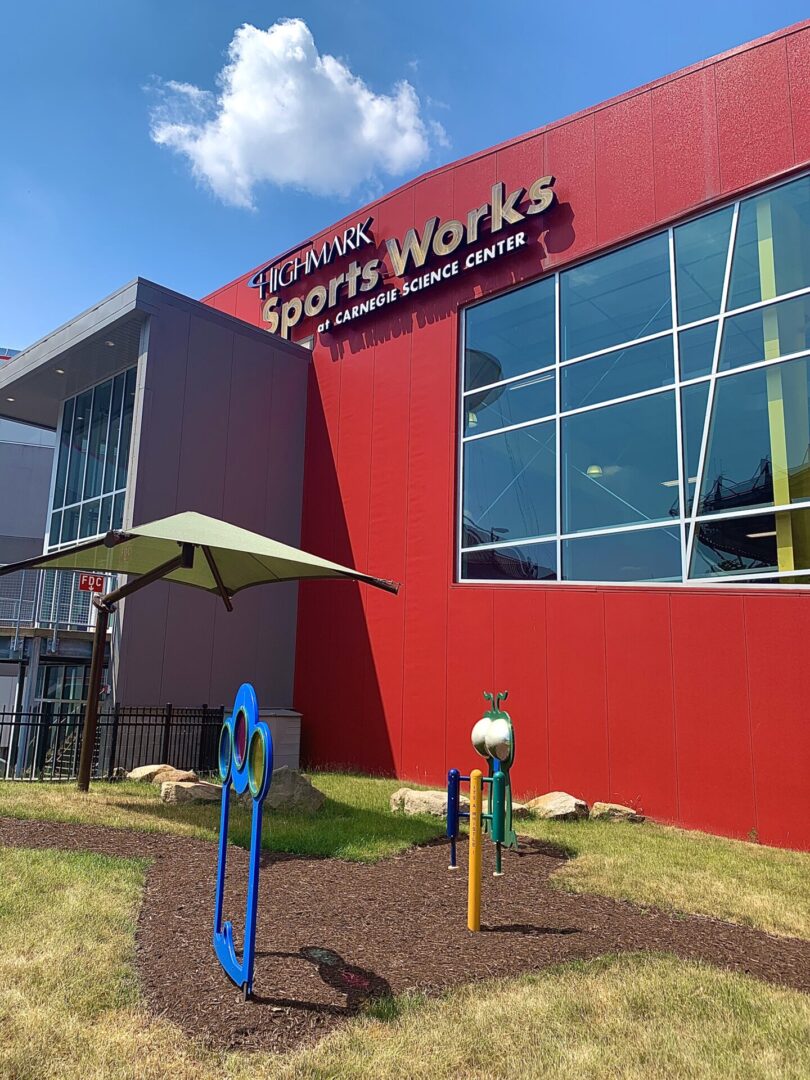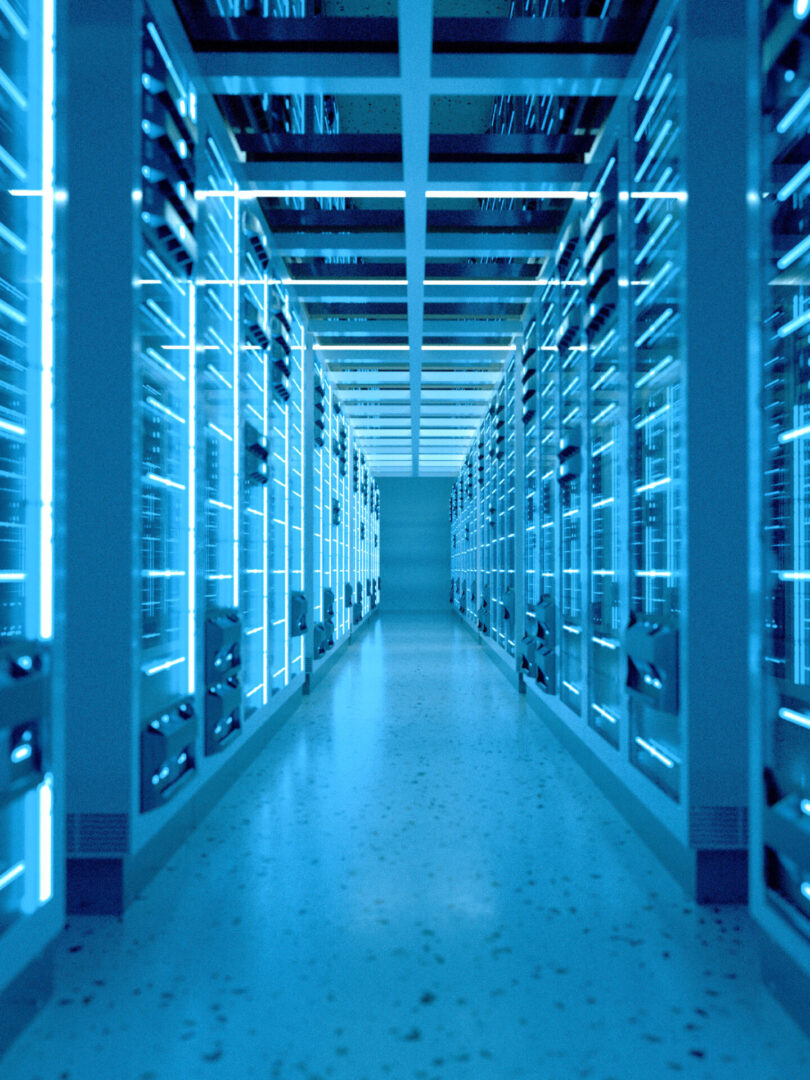 Northpointe Data Center
Freeport, PA
Located north of Pittsburgh, PA, BNY Mellon's Northpointe Data Center was completed in 2006. As a result of the commitment to environmental sustainability shared by MOC, Inc. and our client, in 2010, Northpointe became the very first U.S. data center to be awarded the EPA's coveted Energy Star certification.
BNY Mellon Center
Pittsburgh, PA
The 1.7 million square foot BNY Mellon Center is the hub of the three-building BNY Mellon Center Complex. At 55 stories, it is a major element of the Pittsburgh skyline. MOC, Inc. was proud to sponsor BNY Mellon Center for the Energy Star certification in 2008. MOC, Inc. worked with the property managers to achieve this award for BNY Mellon.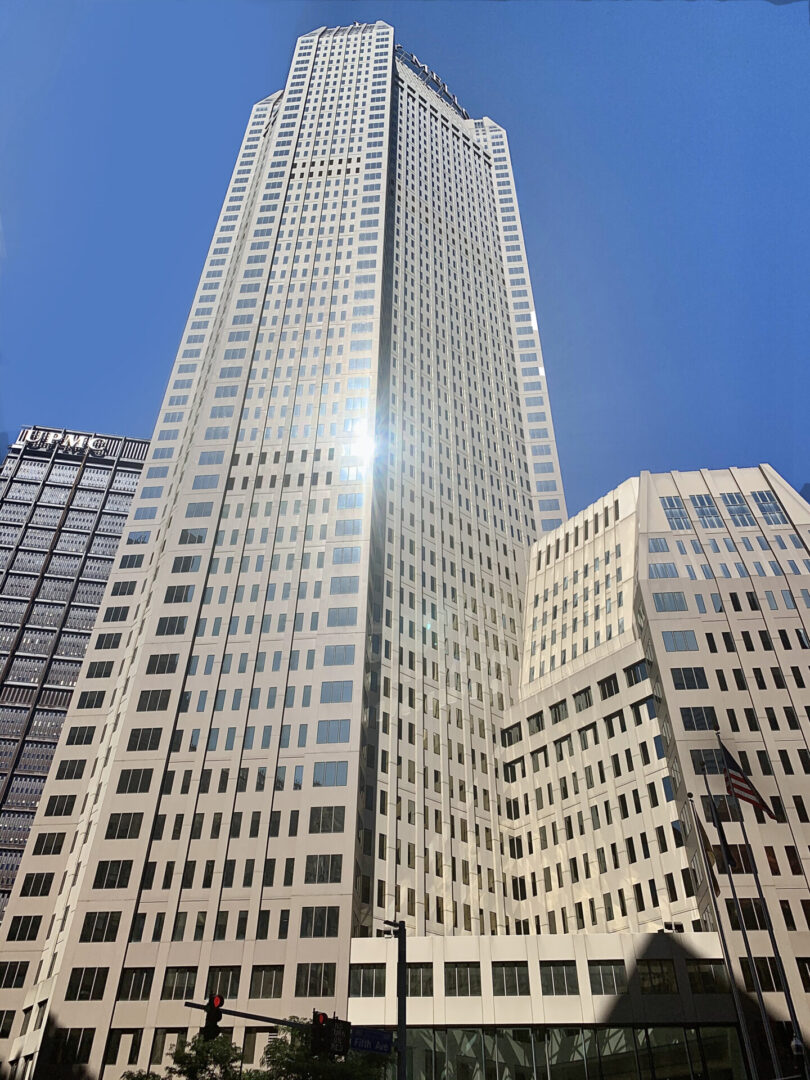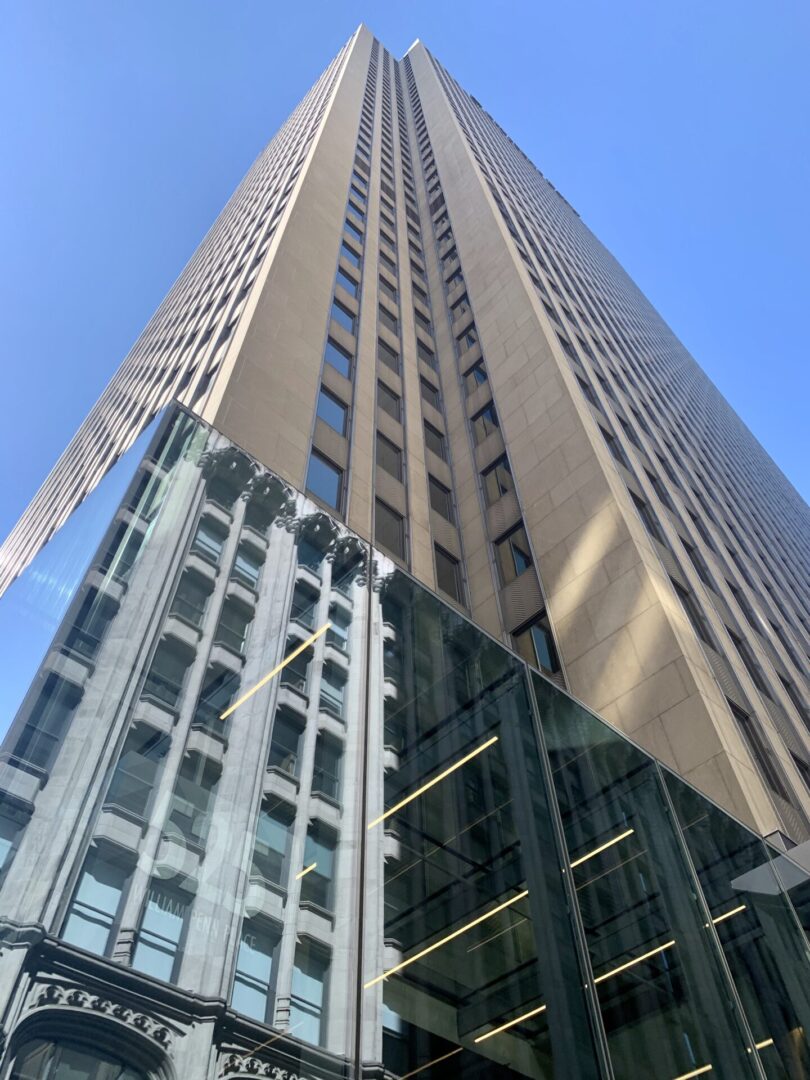 525 William Penn Place
Pittsburgh, PA
For 30 years (1984 to 2014), MOC, Inc. provided operations and maintenance of 525 William Penn Place. When MOC, Inc. began its work in 1984, the 42-story, 1.1 million sq. ft. building had just undergone an extensive renovation project including its mechanical and electrical systems. After many years and constant attention to conservation efforts, MOC, Inc. was pleased to sponsor 525 William Penn Place in achieving the Energy Star certification in 2008.
Ohio Valley Medical Center
Wheeling, WV
Located in downtown Wheeling, West Virginia, Ohio Valley Medical Center was a 200-bed hospital serving the Ohio Valley community. This facility was also a home to the OVMC School of Radiologic Technology, as well as other residency programs for local colleges and universities.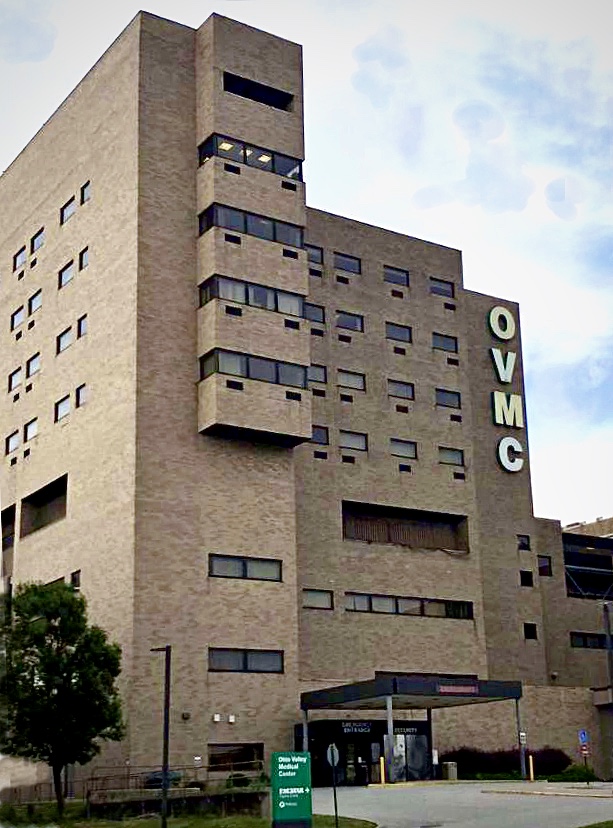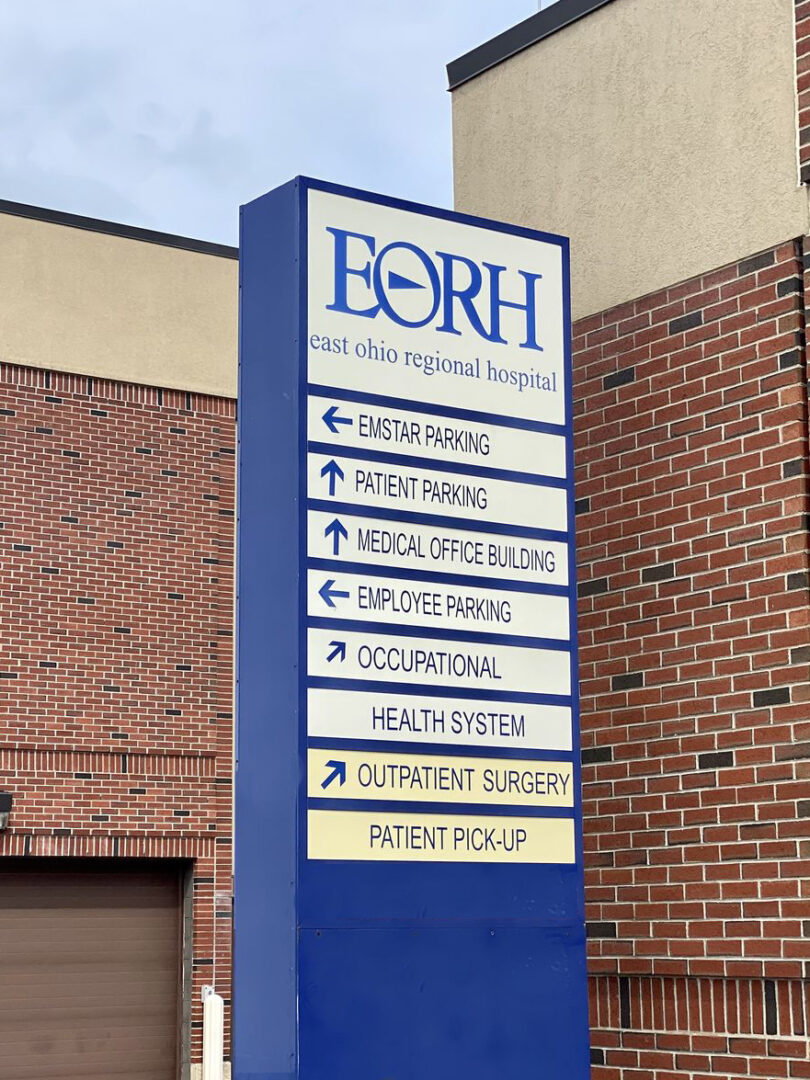 East Ohio Regional Hospital
Martins Ferry, OH
Located in Martins Ferry, Ohio, East Ohio Regional Hospital was founded in 1906 as Martins Ferry Hospital by local physician Dr. R.H. Wilson. The hospital was a 140-bed health care facility. MOC, Inc. provided engineering services until the facility closed its doors in 2019.
George Westinghouse Research and Technology Park
Churchill, PA
The George Westinghouse Research and Technology Park is a combination office and industrial park with Siemens, Westinghouse Electric, and the University of Pittsburgh Medical Center as major tenants, occupying approximately one million square feet. Operating the facility from 1999 through 2010, MOC, Inc. implemented many cost savings initiatives, while supporting many research projects, such as alternative energy sources and Siemens solid oxide fuel cells.